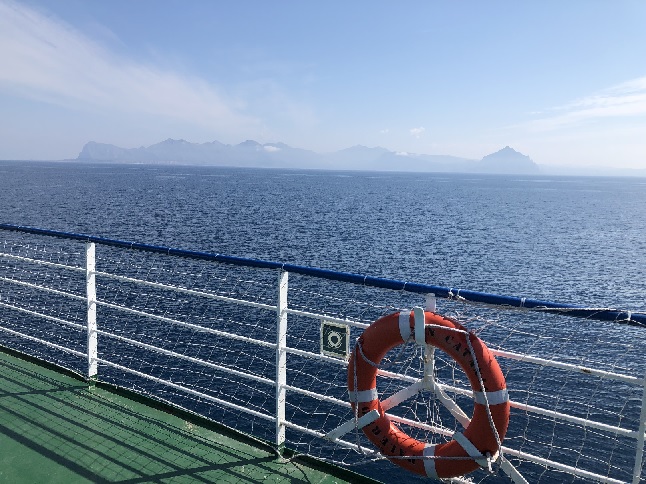 Sicily - Tunisia: monitoring, research, identification
"Invisible: The unworthy treatment of refugees in Sicily"
Together with Arci Porco Rosso and the Sans Papiers Drop-In, we want to make visible the daily problems that refugees and migrants have to deal with. This monitoring is specifically aimed at the problems in Sicily and in particular in the western provinces of the island. In the next months we will regularly publish articles of Arci Porco Rosso on our homepage.
"Invisible" is supported by the Evangelical Church in Rhineland and Pro Asyl.
Arci Porco Rosso - ci prensentiamo, 15 febbraio 2023 (Italian)
Ufficio anagrafe: il Titanic in città, 15 marzo 2023 (Italian)
Il miraggio della protezione speciale, 12 aprile 2023 (Italian)
CPR: monitoraggio, lotte e resistenza, 11 maggio 2023

Mem.Med is an operative project arose on site, with the purpose of searching for and identifying migrants who died at sea and bearing witness to the violence of the Mediterranean Sea. In spring 2023, a volunteer for borderline-europe will be in Tunisia and will report on the situation in the country for us. What makes people flee from there and risk their lives? How do parents and friends live with the loss of their loved ones? What can Mem.Med do?
Mem.Med, un progetto per ricercare e identificare le persone disperse nel Mediterraneo, October 13, 2022 (only in Italian)
Diario della Tunisia -1: Cooperazione italo-tunisina - ma non per tutt* - Espulsioni e deportazioni dall'Italia
Tunsia Diary -1: Italian-Tunisian cooperation but not for all – Expulsion and deportation form Italy

Diario della Tunisia - 2: La segregazione razziale della comunità nera in Tunisia
Tunisia Diary - 2: The exclusion of the black community in Tunisia
Here you will find our monitoring project with Borderline Sicilia from 2011-2022.