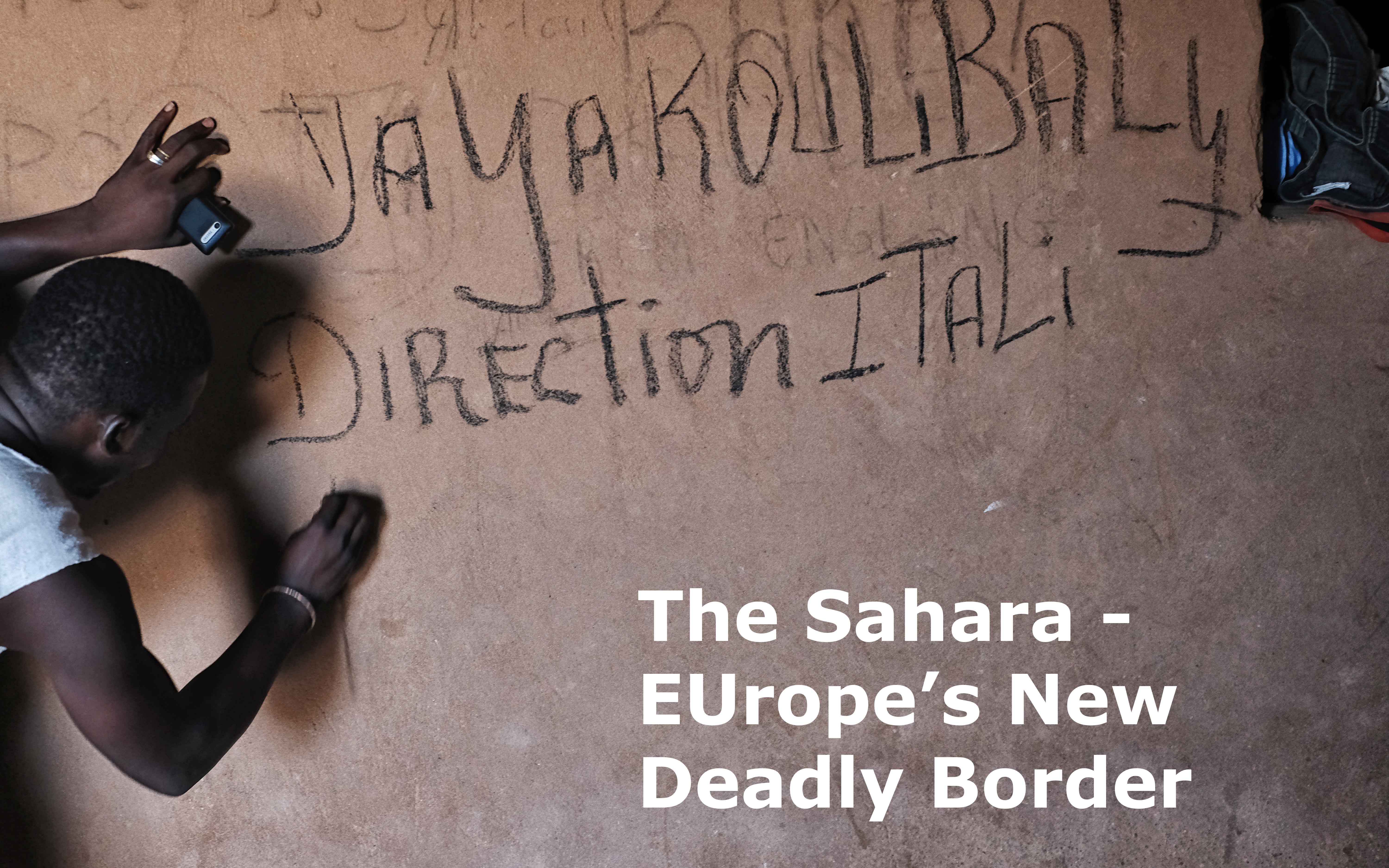 Sahara: Externalisation of the EU Borders
Photo © Giacomo Zandunini

We started to monitor the situation in the Sahara and the Sahel in 2017 when our cooperation with NGOs in Libya, Niger and Chad begun.

Niger has become the central crossroad for migrants and refugees heading north. In the last two years, assumingly hundreds, and maybe thousands of people have lost their lives in the desert.

With the opening of the first military outpost in Niger Germany has entered into direct intervention in the Sahel. The Bundeswehr, the German Army, is describing its mission and mandate as combatting organized crime and terrorism and since 2015 to "control and stop irregular migration".

Already in 2017, UNHCR was quoted by media that the death toll in the desert is likely to double the numbers of migrants and refugees dying in the Mediterranean. Civil society organisations across the Sahara and the Sahel report about numerous cases of travellers who got lost in the desert and consequently died of thirst.

borderline-europe documents human rights violations and supports activists along the migration routes in the Sahara and the Sahel.

Our friends from Gatroon Human Rights Centre are monitoring human rights violations in Gatroon, Libya. They are confronted with numerous deaths in the desert and gross human rights violations in Libya.

We are also cooperating with Radio Koode, based in Nigeria, the first Fulfulde cross border radio station broadcasting in the whole Sahel region. Here you can listen to the live broadcast: https://koode.net


Our work:
---
Blogroll:

https://alarmephonesahara.info/en/
https://koode.net
https://afrique-europe-interact.net
https://ffm-online.org/category/migration-control/
https://www.facebook.com/gatroon.rights
 
type="text/css"
---
Donate for our project:

Stop the dying in the desert: https://www.betterplace.org/en/projects/80853-stoppt-das-sterben-in-der-wueste-menschenrechtsmonitoring-in-libyen
Radio Koode: https://www.betterplace.org/de/projects/80852-radio-koode-microphones-to-overcome-hate-and-violence
type="text/css"