Solidarity with Pierre-Alain Mannoni
++ Appeal trial on 23 September 2020: Advocate General calls for 5-month suspended sentence; court decision to be taken on October 28 ++
---
"I would do it again anytime" - When Pierre-Alain Mannoni gave three young women a lift to the nearest railway station in 2016, the engineering professor was arrested for "aiding and abetting illegal residence". His trial, which has now lasted four years, entered its fifth round on 23 September 2020.
If convicted, the father of two children faces up to 5 years imprisonment and a €15,000 fine.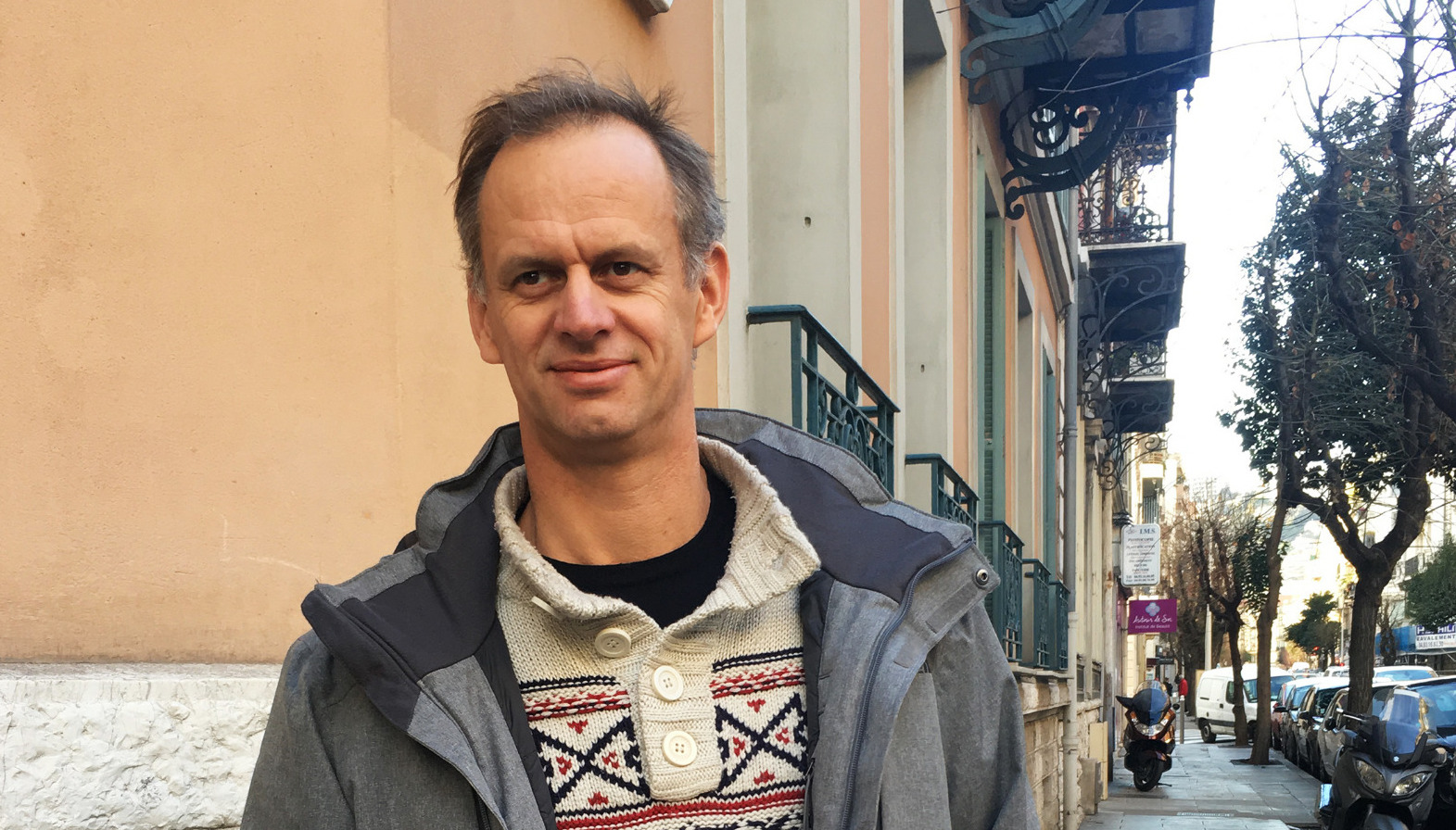 Criminalization of solidarity and "fraternité" in the "birthplace of human rights" France
In October 2016, Pierre-Alain Mannoni saw three young injured women from Eritrea at the side of the road in the Roya Valley near the French-Italian border. He offered to take them to the near-by train station so they could reach the next hospital and receive medical assistance. On his way to the station, the 49-year-old was arrested and accused of "aiding and abetting illegal residence".
In the following trial in 2016 in Nice, the 49-year old professor was initally acquitted but the prosecution appealed against this decision.
In the 2017 appeal trial in Aix-en-Provence, Mannoni was sentenced to a 2-month suspended prison term.
Believing in the rightfulness of his behaviour, Mannoni went to the Constitutional Court, which ruled in July 2018 his favour: according to the principle of "fraternité" ("fraternity") enshrined in the French Constitution, everyone must be able to help another person, regardless of their residence status.
In a fourth trial in December 2018, the court of cassation consequently overturned Mannoni's conviction and a new trial date was scheduled.
On 23 September 2020, the fifth trial in four years took place in Lyon.
"I did it for the people, I did it for myself, but I also did it for my daughter, to show her what is the right thing to do."
Despite of the proceedings brought against him, Mannoni is neither deterred nor intimidated. He would always help refugees in need again. Mannoni is another example of the growing systematic criminalisation of solidarity in the EU - standing up for the rights and dignity of migrants is impeded, prevented, and punished.
"The reason for this is racism", says Mannoni.

Video message by Pierre-Alain (in French with German subtitles): https://www.borderline-europe.de/audio-video-beitraege/solidarit%C3%A4t-mit-pierre-alain-mannoni-0
---
Solidarity with Pierre-Alain Mannoni

++ Come to the rally on 23 September 2020 at 1.p.m. in the square in front of the Lyon Court of Appeal! ++
We demand an immediate and definitive halt to all investigations and proceedings and an end to the criminalization of migration and solidarity with people on the move!
---
People on the move and activists have repeatedly reported about illegal deportations of migrants and other actions by the French authorities. In July of this year, for example, the European Court of Justice condemned France for "inhuman and degrading living conditions" for asylum seekers. The persons concerned had been victims of "degrading treatment".

More information:

Thursday, September 24th, 2020