Solidarity with Martine Landry
On Tuesday, 7 July 2020 - after almost 3 years! -, the case against 76-year-old Martine Landry was finally closed.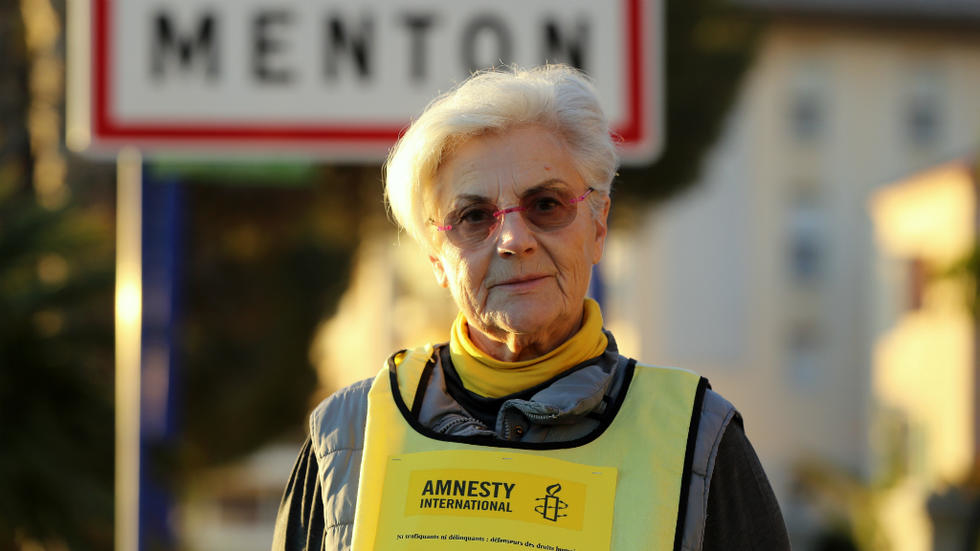 Landry who has been a volunteer with amnesty France for almost 20 years, was charged in 2018 with a so-called "crime of solidarity" (délit de solidarité). She has been active for years to protect the rights of (undocumented) migrants in France, which are routinely violated by the French authorities on the border with Italy. This also happened in the specific case that led to Landry's indictment.
 
Human rights vs. French authorities
* In July 2017, a group of underage migrants, for whom the French Child Protective Services (Aide sociale à l'enfance - ASE) had declared its jurisdiction, is being illegally sent back to Italy by the French police.
* Shortly afterwards, Italy sends two of the minors back to France on foot. Landry drives to the border and picks them up at the Menton / Ventimiglia border post on the French side to accompany them to the nearest police station with documents proving the jurisdiction of ASE. The two minors are handed over to ASE.
* As a result, Landry receives a summons to appear in court in August 2017. She is charged with "aiding and abetting illegal residency", facing up to five years in prison and a fine of up to 30,000 Euro.
* On July 13, 2018 she is acquitted by the court of Nice. The public prosecutor's office had also requested acquittal. In its ruling, the court refers to the ruling of the French Constitutional Court, which had shortly before argued in a similar case that the "principle of fraternity" (principe de fraternité) enshrined in the French Constitution was incompatible with criminal prosecution of acts of solidarity.
* On 27 July, 2018, the public prosecutor's office in Aix-en-Provence appeals against the acquittal.

* On 7 July 2020, one day before the appeal hearing, the public prosecutor's office in Aix-en-Provence announced the closure of the case, confirming the acquittal of the activist two years earlier by the Nice Criminal Court.
 
---
--- Solidarity with Martine Landry! ---
We demand an immediate and definitive halt to all investigations and proceedings and an end to the criminalisation of migration and solidarity with people on the move!
 
---
People on the move and activists have repeatedly reported about illegal deportations of migrants and other actions by the French authorities. Earlier this month, for example, the European Court of Justice condemned France for "inhuman and degrading living conditions" for asylum seekers. The persons concerned had been victims of "degrading treatment".


More information:
Sunday, July 5th, 2020
type="text/css"